Page
I'm a new teacher - What's my MAP login/password?
Teacher accounts are automatically generated when we load the MAP rosters.
Access MAP through the Employee Login Portal.  The screen should be similar to this: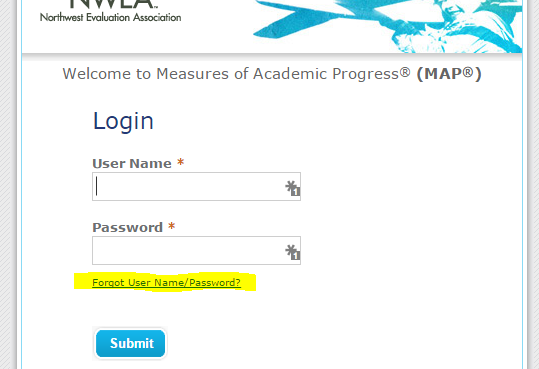 Click on Forgot User Name/Password?  Enter your email address.  You should then receive an email with a link to reset your password.
Last modified: Thursday, September 10, 2015, 2:08 PM