Book
SBE Parent Information
Standards-Based Education Parent Information 

Developing a standards-based curriculum and shifting toward standards-reflected grades requires changes in the way teachers teach and in the way schools view education. The shift to standards-based education is perhaps one of the most comprehensive and complex endeavors the public educational system has experienced in over 100 years.
Because change is challenging and because the education field requires constant reflection and revision, the documents and practices that exist today could very well change throughout the years. Please be assured that any changes are based on reflection, research, and effective practices, leading to a greater understanding of how students learn, and are always made with the best interests of students in mind.
"The Only Thing That Is Constant Is Change."

-- Heraclitus --
BPS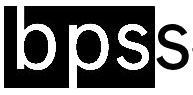 Bismarck Public Schools
Standards-Based Education (SBE)
Last updated: August 26, 2015
"Although the shift from traditional grading practices to standards-based grading may require educators, students, and parents to reframe their existing beliefs and expectations about grades, the benefits to all stakeholders are powerful enough to warrant the change"

(Heflebower 2014).