SST-01.C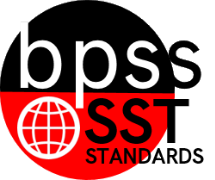 1st Grade Social Studies
Civics Domain
Clusters
Origin, Purpose, and Function.

Roles and Involvement of United States Citizens and Residents.

Calculation Method for Domains
Domains are larger groups of related Standards. So the Domain is a calculation of all the related standards. So click on the standards identifier below each Standards to access the learning targets and proficiency scales for each Domain.