BPS Visual Arts Standards Book
K-8 Grade Levels
Grade 05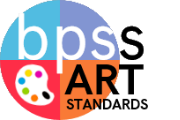 Young children arrive in Fifth Grade with widely varying knowledge in ....
5th Grade Visual Arts "I can ... statements"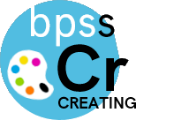 ART-05.Cr.01: Anchor Standard 1 - Generate and conceptualize artistic ideas and work

Combine diverse concepts and artistic methods to choose an approach and create an artwork.


ART-05.Cr.02: Anchor Standard 2 - Organize and develop artistic ideas and work.

Experiment and develop skills in multiple art techniques and approaches through personal observations.


ART-05.Cr.03: Anchor Standard 3 - Evaluate, refine and complete artistic work.

Create artist statements using art vocabulary to describe personal choices in making art.

.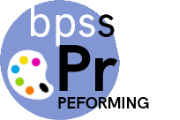 ART-05.Pr.04: Anchor Standard 4 - Select artistic work for presentation

Define the roles and responsibilities of a curator, explaining the skills and knowledge needed in preserving, maintaining, and presenting objects, artifacts, and artwork.


ART-05.Pr.05: Anchor Standard 5 - Develop and refine artistic techniques and work for presentation.

Develop a logical argument for the safe and effective use of materials and techniques for preparing and presenting artwork.


ART-05.Pr.06: Anchor Standard 6 - Convey meaning through the presentation of artistic work.?

Cite evidence as to how an exhibit in an art museum or other venue communicates a specific message.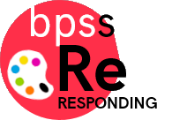 ART-05.Re.07: Anchor Standard 7 - Perceive and analyze artistic work

Compare one's own interpretation of a work of art with the interpretation of others taking into consideration other cultures.


ART-05.Re.08: Anchor Standard 8 - Interpret intent and meaning in artistic work

Interpret art by analyzing characteristics of form and structure, contextual information, subject matter, visual elements, and use of media to identify ideas and mood conveyed.


ART-05.Re.09: Anchor Standard 9 - Apply criteria to evaluate artistic work.

Recognize differences in criteria used to evaluate works of art depending on styles, genres, and media as well as historical and cultural contexts.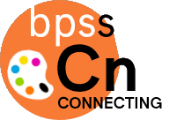 ART-05.Cn.10: Anchor Standard 10 - Synthesize and relate knowledge and personal experiences to make art.

Apply formal and conceptual vocabularies of art and design to view surroundings in new ways through making art.


ART-05.Cn.11: Anchor Standard 11 - Relate artistic ideas and works with societal, cultural, and historical context to deepen understanding.

Identify how art is used to inform or change beliefs, values, or behaviors of an individual or society.