BPS District Science Standards Book
K-8 Grade Levels
Grade 06 (MS-Physical Sci)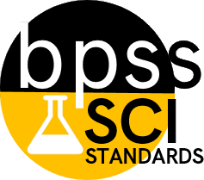 6th Grade Physical Science
"I can ... statements"

In 6th grade Physical Sciences, the middle school level focus on students developing understanding of several scientific practices. These include developing and using models, planning and conducting investigations, analyzing and interpreting data, using mathematical and computational thinking, and constructing explanations; and to use these practices to demonstrate understanding of the core ideas. Students are also expected to demonstrate understanding of several of engineering practices including design and evaluation.
[PS1] Matter and Its Interactions
[PS2] Motion and Stability: Forces and Interactions
[PS4] Waves and Their Applications in Technologies for Information Transfer