Rocks (Book)
This chapter discusses the rock cycle and each of the three major types of rocks that form on Earth. Separate sections cover igneous, sedimentary, and metamorphic rocks individually.
Licensed under
 • 
Terms of Use
 • 
Attribution
IGNEOUS ROCKS
Forming Crystals
Igneous rocks form when magma cools and forms crystals. These rocks can form at Earth's surface or deep underground. Figure below shows a landscape in California's Sierra Nevada that consists entirely of granite.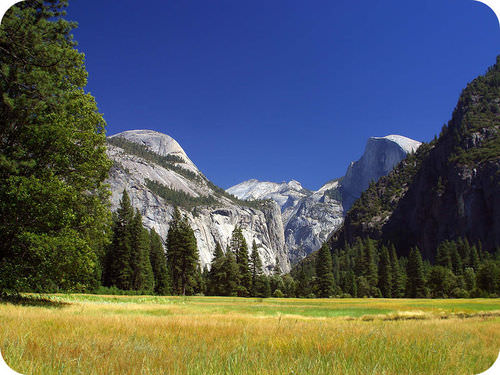 The Sierra Nevada of California are composed mainly of granite. These rocks are beautifully exposed in the Yosemite Valley.