CRP-HS.01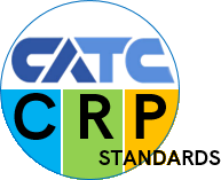 Career Ready Practices
[CRP-01]: Responsible Employee
Act as a Responsible and Contributing Citizen and Employee.
Description
Career-ready individuals understand the obligations and responsibilities of being a member of a community and demonstrate this understanding every day through their interactions with others. They are conscientious of the impacts of their decisions on others and the environment around them, think about the near-term and long-term consequences of their actions, and seek to act in ways that contribute to the betterment of their teams, families, community, and workplace. They are reliable and consistent in going beyond the minimum expectation and in participating in activities that serve the greater good.
Competencies
(CRP-01.01) Appropriate appearance and behavior
(CRP-01.02) Attitude
(CRP-01.03) Ethical
(CRP-01.04) Adaptability in position
(CRP-01.05) Adaptability to change
(CRP-01.06) Time management in work
(CRP-01.07) Focusing on a project
(CRP-01.08) Responsibility
(CRP-01.09) Inspiring others through selflessness
(CRP-01.10) Leadership
(CRP-01.11) Appropriate questioning
(CRP-01.12) Understanding the system
Calculation of the Standard
Standards are larger groups of related benchmarks. So the Standard Grade is a calculation of all the related competencies. So click on the competencies name below each Standard to access the learning targets and proficiency scales for each Standard's related benchmarks.