ELA-JN.JW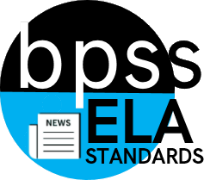 High School Journalism 
---
Writing (JW) Strand

Calculations
The Journalism Strands are larger groups of related Standards. So the Journalism Strand Grade is a calculation of all the related Standards. So click on the Performance Outcomes below each Standard to access the learning targets and proficiency scales for each Journalism Strand related Performance Outcomes.
Standards
JW.01 - Organize complex information and produce clear and coherent writing. Write routinely over extended time frames for a range of tasks, purposes, and audiences.
JW.02 - Establish appropriate style and voice to assignment and context while attending to conventions of the discipline.
JW.03 - Develop high-quality work which reflects journalistic responsibilities.